Yories is a personalized storytelling platform that helps build your child's character.
Yories puts the power of a personalized, engaging story in the hand of parents. At Yories, we believe that personalized stories enable extremely relevant learning, help build and nurture child's character, and build a strong connection among parents and child. We care deeply about how personalized stories shape the lives of children and the character of the society at large – and we think we can transform it for better…through Yories! We are touched, moved and inspired by our vision and a possibility to make better tomorrow for today's children…and every other human being with whom we have shared our vision has felt the same.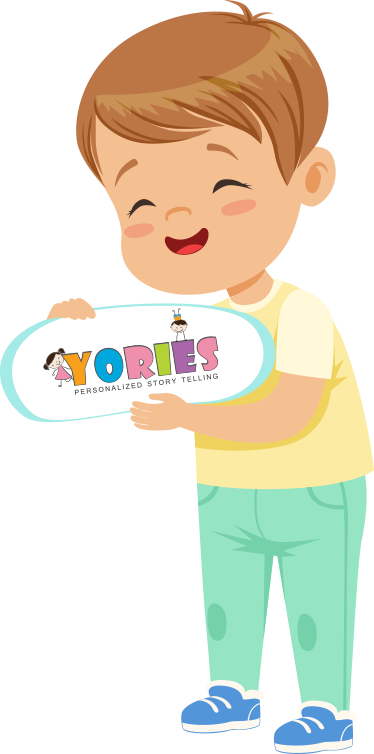 Here's Why The Team Works Day & Night

Vision
Make better tomorrow for today's children!

Mission
Enable 100,000 parents to use Yories in building their child's character.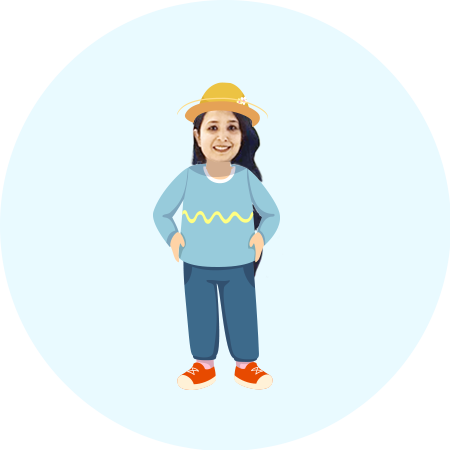 Kavita Vaishnav
Founder & Creative Director, Yories
Founder & Chief Graphic Designer, Kreative Pencils
Kavita started her design career in 2006 as a web designer. She created web graphics, flash animations, and the html websites. Eventually she found her calling as a brand identify and logo designer. As of 2015, She has over 300+ design clients worldwide.
In late 2015, when Kavita was telling her 4 year niece a tale, she thought how can she make the storytelling interesting and hence she started projecting her niece, Amiya, as a character in a Mickey Mouse story.
Kavita mapped the character of Minnie Mouse with her niece. Her niece enjoyed the personalized Mickey Mouse story a lot and after seeing the enjoyment on her face, the idea of Yories was born
After initial research, she inspired Utpal, her better half, who is in the technology field for past 15 years, to be a co-founder of Yories and act as a technological backbone of the product.
Kavita can be reached on +91 (846)-079-4554 and on kavutpal@gmail.com and kv@yories.com.
Utpal Vaishnav
Founder & President, Yories Co-Founder & CEO, Space-O Digicom
Utpal "UV" Vaishnav is an entrepreneur based in Ahmedabad, India. UV is the co-founder and CEO of Space-O Digicom, a mobile app consulting & product development studio that has a bias towards UX over-engineering. In his consulting role, UV consults a large number of clients on bringing their app ideas to life by leveraging technology, business expertise and deep understanding of mobile-first technology platforms. In his lifelong learning journey, UV has got a firm grip on software development, digital marketing, writing, and product development. In late 2015, when UV heard the idea of Yories from Kavita, his better half, he thought it is just another idea. But after seeing Kavita's conviction and her initial research data, UV was convinced to be part of Yories. UV can be reached on +91 (982)-522-1785 and on hello@utpal.me and uv@yories.com.